Breakfast buffet is so great after a nice prayer meeting ;) oh the nice American style breakfast ;) chowww!
We had a great retreat but it's not over!
The homeboyz ....Kyle, me, Mike, and Zach
Great time of afterglow last night! So great spending time with the Lord in sweet worship and praise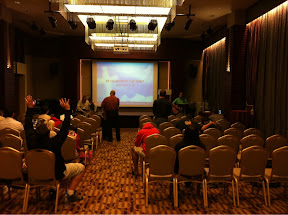 Phil Twente (Missions Pastor from CC Costa Mesa) summarized the 7 sessions and also led us in one more, followed by communion.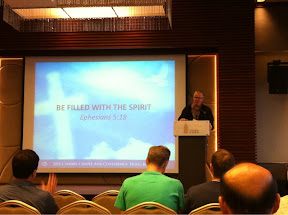 Pastor Tommy and Zach jammin some worship for us. Always juicy worship ;)
Here is everyone praisin Jesus ;)
Wow thanks Lord! Very blessed and full of Your Spirit! God recharged my batteries and gave me some new vision for continuing to serve Him and the church in Korea! May I just be faithful to do and obey!